55,000 Mile
Tread Warranty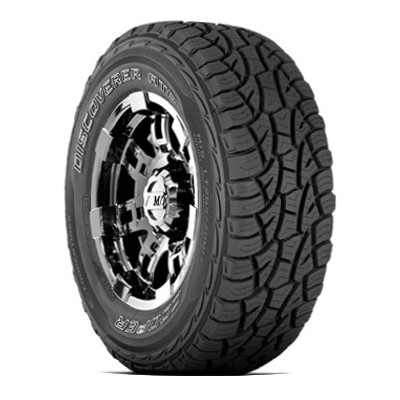 Discoverer ATP
All Terrain
The Cooper Discoverer ATP is an all season tire intended for use on a variety of SUVs and Crossovers. They are designed with an aggressive tread design that provides excellent traction on the highway and in mild off-road conditions. Discoverer ATP tires are a great all around tire that accommodate many weather and road conditions. It also has a 55,000 mile tread life warranty for all sizes.
Tire Reviews [+]
If you would like to submit a review please do so
Here
lima's Review
Performance :
9/10
Appearance :
10/10
Noise :
9/10
Comfort :
9/10
Price :
Great Deal
Recommend :
Yes
Comments :
I've had these ATP 265-75-16 tires for about 12,000 miles so far and am completely satisfied with them. Sooo much better than the stock Wrangler ST 225-75-16's. Just ever so slightly more noisy than the Wranglers that had street tread. These are not hard-core off-road tires but they seem to be great in sand, mud, snow and ice so far. Great highway tire too. I would definitely recommend these to all but the most serious deep mud/rock crawlers.
Click Tire Sizes
to Compare Prices
Cooper Discoverer ATP Tire Specs Chart